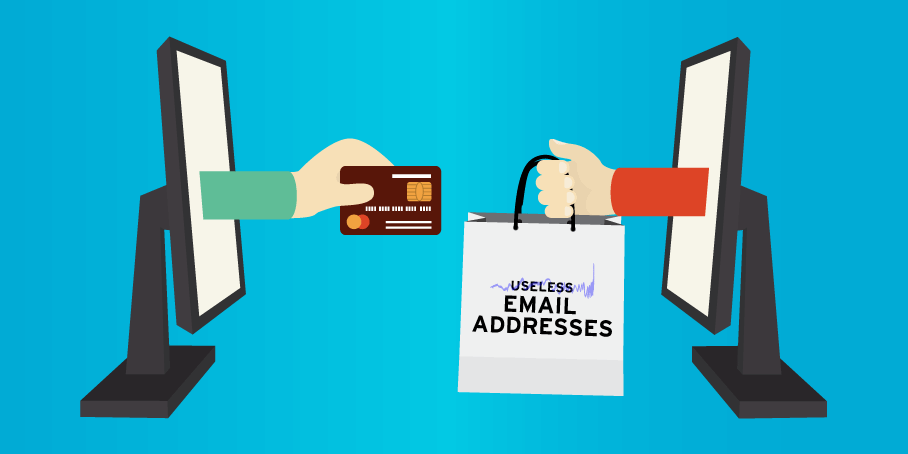 The temptation to take shortcuts when it comes to marketing, whether it's along the lines of buying followers, likes, subscribers or email addresses, can be incredibly hard to resist. Just like that 800 calorie slice of double fudge cake you face when your waiter asks you if you're going to do desert, you must find the strength to say, "No!".
Purchasing email lists are not only a bad idea, but also an unnecessary business expense. Why?
No. 1 – It's a Crapshoot!
Sure, you can instantly get 3,000 email addresses to spam overnight, but chances are they are not up-to-date, nor do they possess complete or correct information, thus, making it pretty useless. Plus, you're now the proud owner of a list of people who may not even be your target market; never mind the fact that they never opted to be your subscriber in the first place.:
No. 2 – Would You Like Spam With That?
We, ourselves, dislike receiving unsolicited emails, so why on earth would we expect anything different from anyone else? Do you really want your business coming across as, yet, another unheard-of-email-stalker? What a horrible way to introduce your services and/or products to potential leads. Nobody wants spam, unless you're vacationing in Hawaii.
No. 3 – Open Sesame, Or Not
According to MailChimp and SmartInsights the average open rate on emails is around 23%, and that's based on an organic email list. When purchasing a blind list of email addresses, definitely expect your open rate to be much lower than that.
No. 4 – What's Yours, Is Someone Else's
You and a number of other unrelated businesses have the same email list – how uncool and annoying for all the involuntary subscribers. Not only will they get spammed by you, but thanks to their unlucky email-stars, 30 other companies are going to flood their inboxes with junk mail. Sharing is definitely not caring in this regard.
No. 5 – You Could Go to Jail
No, no, we're just kidding, but if you're using an email service provider such as MailChimp or Constant Contact, you could get in trouble. They frown upon spam, as they should, and can terminate your account without a refund (and even fine you, whoa!). So check the terms of service and you'll most likely come across some verbiage that promotes an anti-spam policy.
No. 6 – The Experts Say It's Just Plain Tacky!
Just for kicks and giggles, Google 'buying email lists' and you'll quickly see that all digital marketing experts agree that it's just that one thing your business should not do. Just trust the professionals and do as they say.

Instead, use a variety of marketing strategies to build an organic email list that targets your ideal customer. Something as simple as embedding a signup form that offers some sort of incentive on your website is a great place to start. Still lost? Contact us for ways Cloud3 can help your business set up an optimal email marketing campaign, and choose not to be a tacky spammer.