#9 Envelopes
Starting from only $145
#9 envelopes printed with your full-color logo and return address make perfect business reply envelopes. Use #9 envelope printing to create customer-friendly envelopes to include with your company's invoices or statements for easy-to-use reply envelopes for responses or remittances.
In addition to #9 envelope printing, our online envelope printing services include #10 envelopes and #10 window envelopes.
And remember to print matching business cards. Clients, customers, or future employers will know you're a serious professional when they receive your follow-up letter on corresponding letterhead in a professionally printed envelope. Place yourself ahead of the game and stand out from your competitors.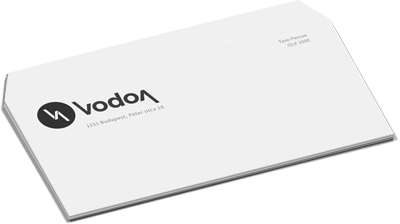 Finished Size: 8.875″ x 3.875″
Printed on 70# Opaque Text (30% PCW)
Commercial Style Flap
This product is uncoated.