Support Centre
Help when you need it most.
Multiple Support Avenues
Choose the one that works best for you.
Support Tickets
Once your account is set up, you'll have access to our secure client hub. From there, you can submit help tickets and our tech team will help resolve any issues as quickly as possible.
Available 24 hours a day.
DIY Knowledgebase
Are you the Do-It-Yourself type? Having difficulties with one of our services? Need answers fast? Browse through our extensive knowledgebase articles to resolve most common issues quickly.
Available 24 hours a day.
Phone Support
We understand that sometimes it's easier to just talk to someone. Call us during regular business hours to ask questions or resolve simple issues. Our support agents are standing by to help.
Available M – F from 11am – 6pm EST.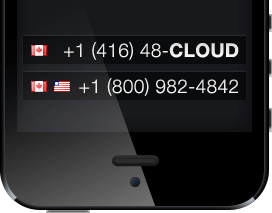 Real People, Real Support
We understand that you may not always trust who or what (EEK!) is sitting behind the other end of a computer. And we don't want you to. Give us a call today and speak to a live specialist!