#10 Envelopes
Starting from only $140
#10 envelope printing adds a professional touch to your correspondence. Make your professional mailings stand out with our high quality #10 envelopes.
Printed envelopes have the power to create a positive first impression for your company. A professionally printed envelope will stand out from boring white envelopes when recipients are sifting through their mail. Printed envelopes promote brand recognition while piquing the interest of those who receive them.
And remember to print matching business cards. Clients, customers, or future employers will know you're a serious professional when they receive your follow-up letter on corresponding letterhead in a professionally printed envelope. Place yourself ahead of the game and stand out from your competitors.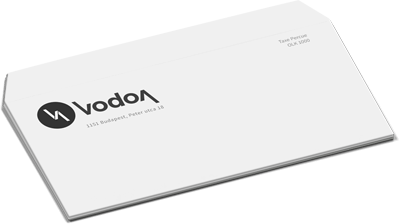 Finished Size: 9.5″ X 4.125″
Optional Window: 1.125″ x 4.5″
Printed on 70# Opaque Text (30% PCW)
Commercial Style Flap
This product is uncoated.